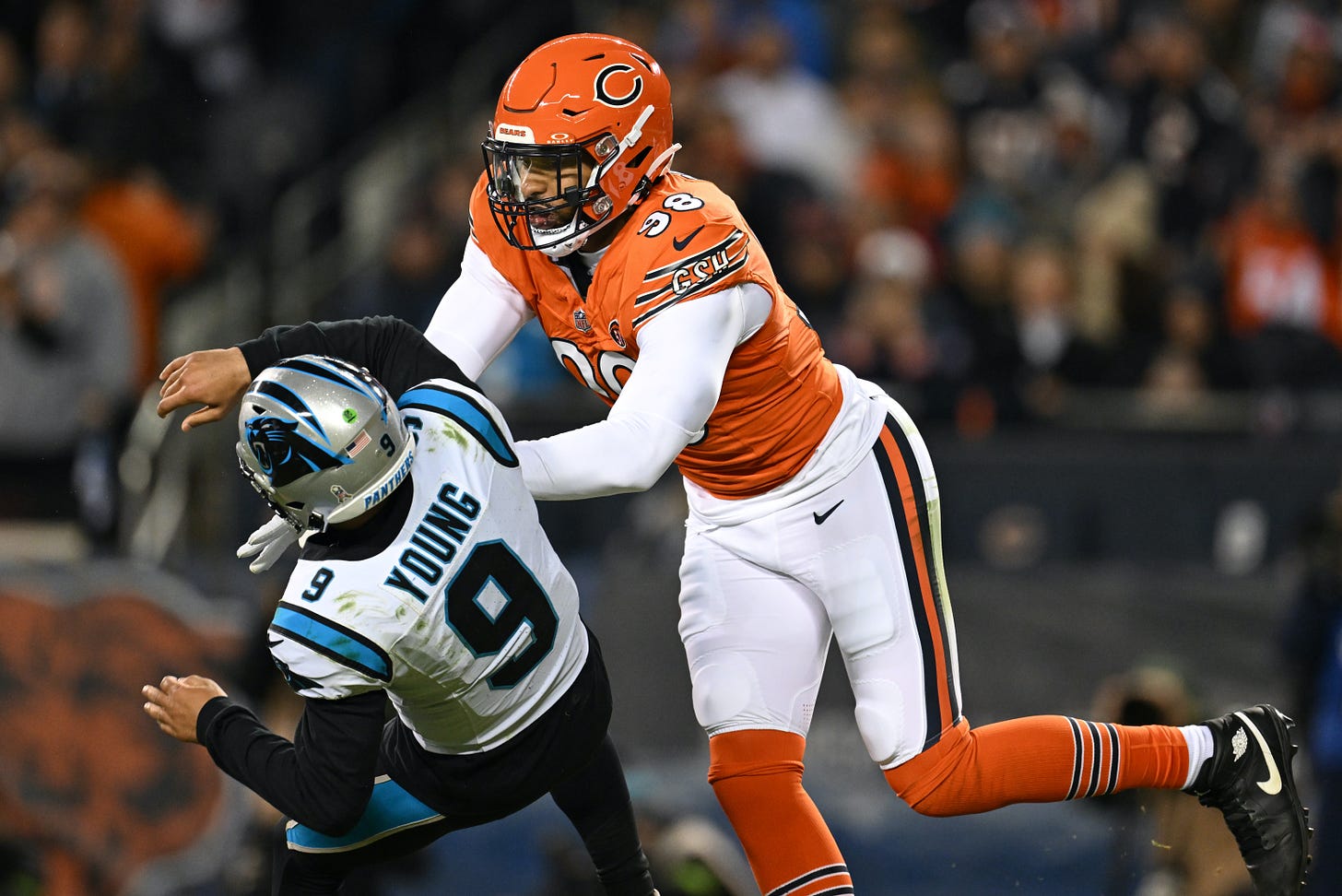 God bless everyone who stayed up to watch the Chicago Bears' 16-13 win over the Carolina Panthers last night.
Ugly does not do this game justice.
Tyson Bagent, the undrafted quarterback out of Shepherd College, the son of an arm-wrestling champ defeated Bryce Young… the No. 1 overall pick out of Alabama. Of course, the state of these two teams runs deeper than this. We discuss on the Go Long Show with co-host Jim Monos, a man who's lived through many ups and downs in NFL front offices. The Panthers have too many cooks in the coaching kitchen.
For more on how the 2023 quarterback dominoes fell, here's our feature from last month.
We also discuss Sam Howell and the Washington Commanders. He's making a strong case to the The Guy. Joe Theismann believes. Finally, we take a look at the struggling Buffalo Bills and why the problems are not on offense. The loss in Cincinnati was a reality check.
You can listen to the podcast above, as well as on Apple and Spotify.
Video is below.
Thanks, everyone.
---
Go Long is your home for longform journalism. When you refer a friend, you'll gain rewards.
Get a 1 month comp for 3 referrals

Get a 3 month comp for 5 referrals

Get a 6 month comp for 25 referrals

---
New here? We'd love to have you join our community today.
---
Remember to download the Substack app and turn notifications on. Each Sunday, you can chat with fellow Go Long readers from around the world: