Discover more from Go Long
Humanizing pro football journalism. Profiles, Q&As, podcasts and penetrating deep dives that capture the spirit of the sport.
Over 16,000 subscribers
Week in Review: The key to C.J. Stroud's instant success
Get the inside story on all three rookie quarterbacks. The Houston Texans are in good hands.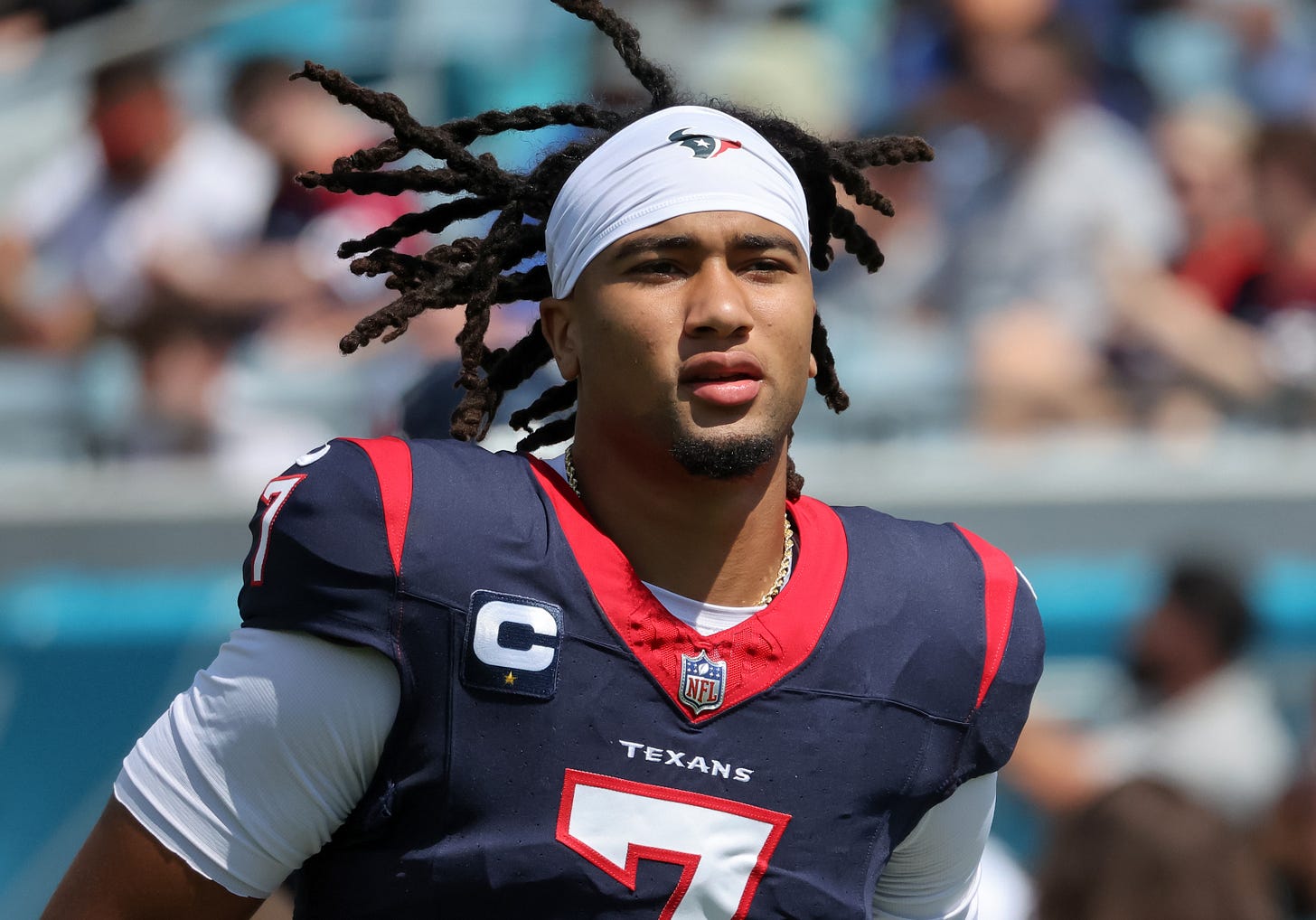 Rookie quarterbacks should be dazed and confused. To some degree.
Right?
Well, that has not been the case for Houston Texans quarterback C.J. Stroud. Go Long flew to Texas to figure out why, and to piece together the 2023 QB class. Subscribers can read this week's longform piece in full below. I sat down with the wizard of a coordinator central to it all, Bobby Slowik, as well as wide receiver Robert Woods. Both detailed why Stroud is perfect for this offense — and why we may need to rethink the position itself. (Also: What did Slowik make of that 18 on the S2?)
One source in Carolina reveals that higher-ups in the organization have approached Frank Reich about needing to innovate the offense for Bryce Young. There is angst.
Colts quarterbacks coach Cam Turner dissects the game of his unparallened physical talent: Anthony Richardson. What's the fine line? Richardson is on IR for at least four weeks with a shoulder injury.
You'll also enjoy the excellent analysis from Josh Lucas. The longtime Chicago Bears director of personnel drafted two QBs himself high in the draft and has been studying Stroud, Young and Richardson closely.
Thanks, all.