'Dumb ass' to all-time great: How did Travis Kelce fall to Pick No. 63?
The NFL scouting community talked to coaches at Cincinnati and didn't like what they heard. John Dorsey, however, took a chance and, by God, did it pay off. Bob McGinn has the story.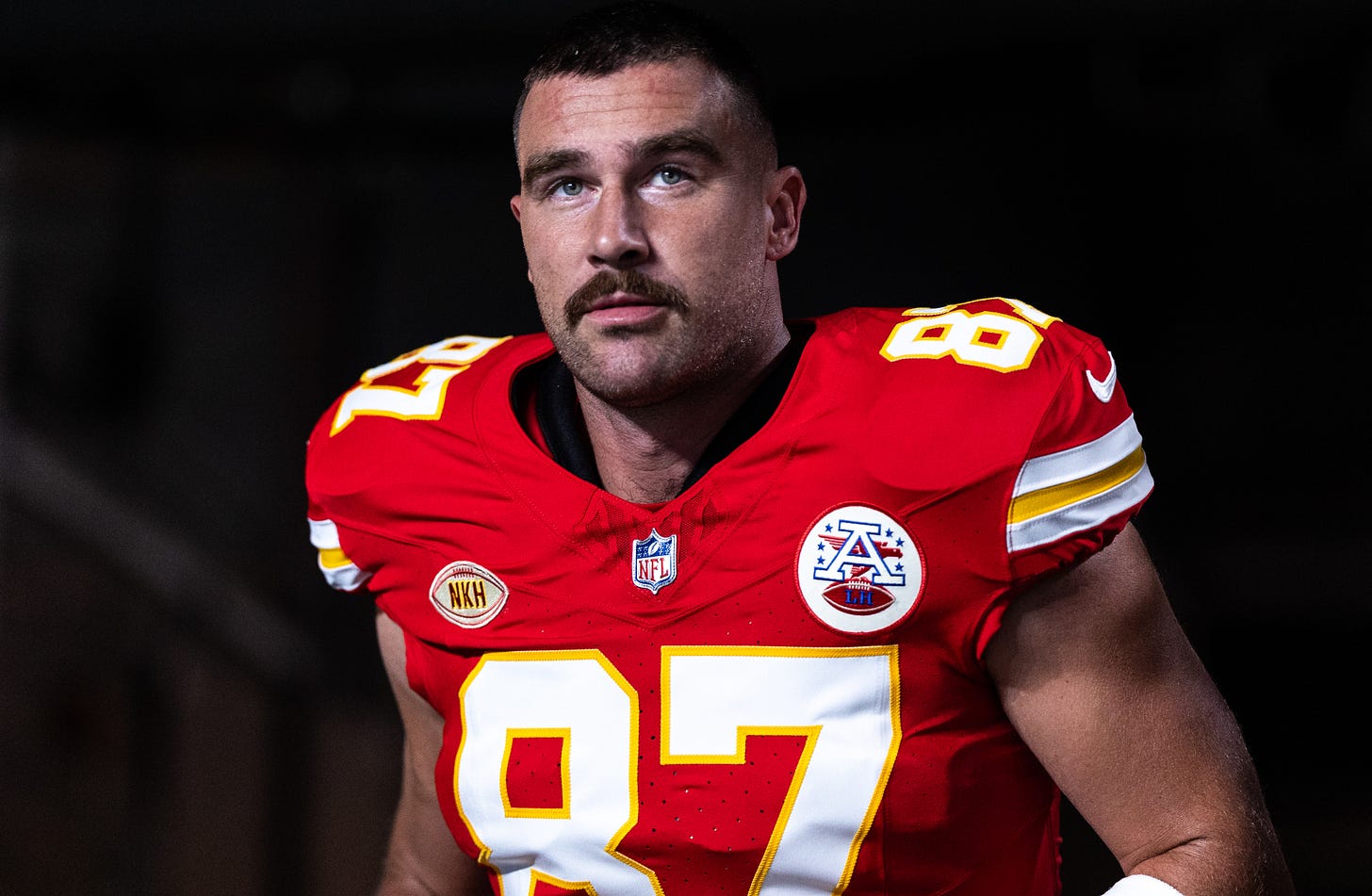 This is the sixth part of a series looking at active players and their current situation vis a vis what it was entering the NFL draft. The comments from personnel men were made in the months leading up to the draft for my NFL Draft Series, which dates to 1985. Scouting football prospects is an inexact science, especially when it comes to off-the-field considerations. It has been said that no two evaluators view a player exactly the same way.
Today, Travis Kelce sits atop the football world, a decade removed from the widespread reservation in the scouting community whether he possessed the work ethic, temperament and overall character deemed essential for a successful career in the NFL.
The hapless Kansas City Chiefs took a chance on Kelce, the tight end from the University of Cincinnati who had started in just one of his turbulent five collegiate seasons. They drafted him with the opening selection of the third round in 2013.
Whereas many teams dismissed Kelce as a headstrong, hard-to-coach prospect with multiple failed drug tests, the Chiefs made an effort to dig deeper into him as a person and player. When the Chiefs' turn arrived at pick No. 63, Kelce was their no-doubt choice.
"Piece of cake," said John Dorsey, who as Chiefs' general manager from 2013-'17 had contractual authority over those five drafts. "That was like a no-brainer."
This post is for paid subscribers