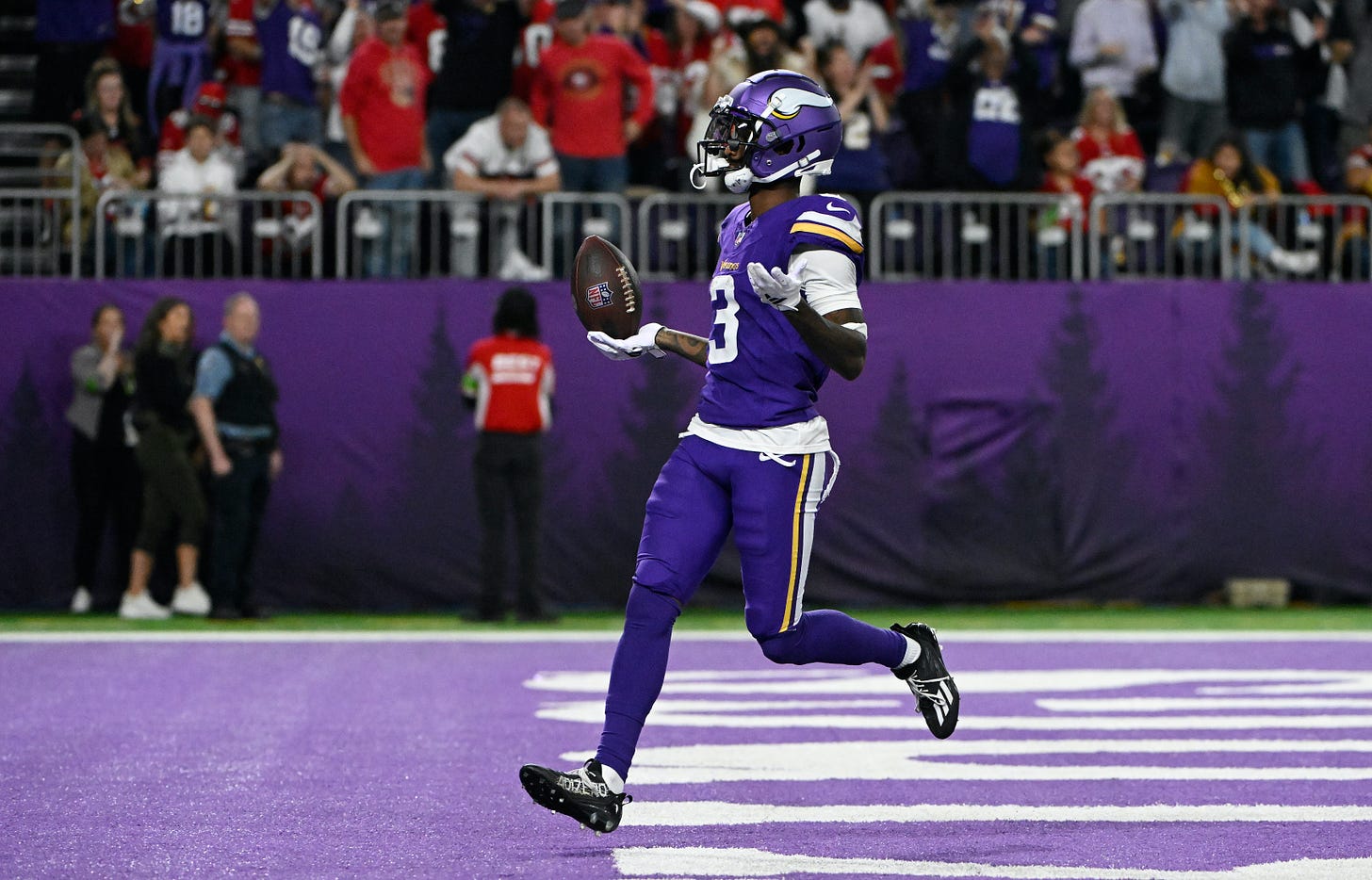 There is too much happening in the NFC North to jam our weekly discussion into one post.
Miss Part I? Here's a lengthy chat on the state of the stammering Green Bay Packers.
For Part II, we begin with the Baltimore Ravens' throttling of the Detroit Lions. One week ago, we were crowning the Lions as contenders. Dan Campbell's crew, as co-host Bob McGinn eloquently puts it, had their brains handed to them by the Lamar Jackson and the Ravens.
Was this a one-week fluke? A bad omen? It's complicated. We discuss.
And, holy, did the Minnesota Vikings make an NFC statement by upsetting the mighty San Francisco 49ers, 22-17. Without his star receiver, Justin Jefferson, quarterback Kirk Cousins was exceptional in a primetime spot. Jordan Addison introduced himself to the country. And blitz-happy Brian Flores hinted that this is a new day for the Vikings defense.
Go Long spent time around the Vikings in training camp. They were optimistic about 2023 — eager to prove that was substance to all those one-score wins a year ago. The life-saving K.J. Osborn is one player who brings this team's spirit to life, too.
After a 1-4 start, the Vikes are now 3-4 and should be thinking about contending. This season. With Cousins.
Finally, we wrap with Eagles-Dolphins talk and another "McGinn Memory."
Thanks, everyone.