Discover more from Go Long
Humanizing pro football journalism. Profiles, Q&As, podcasts and penetrating deep dives that capture the spirit of the sport.
Over 16,000 subscribers
Saturday AM: Inside story on the rookie quarterbacks
What does the future of Bryce Young, C.J. Stroud and Anthony Richardson entail?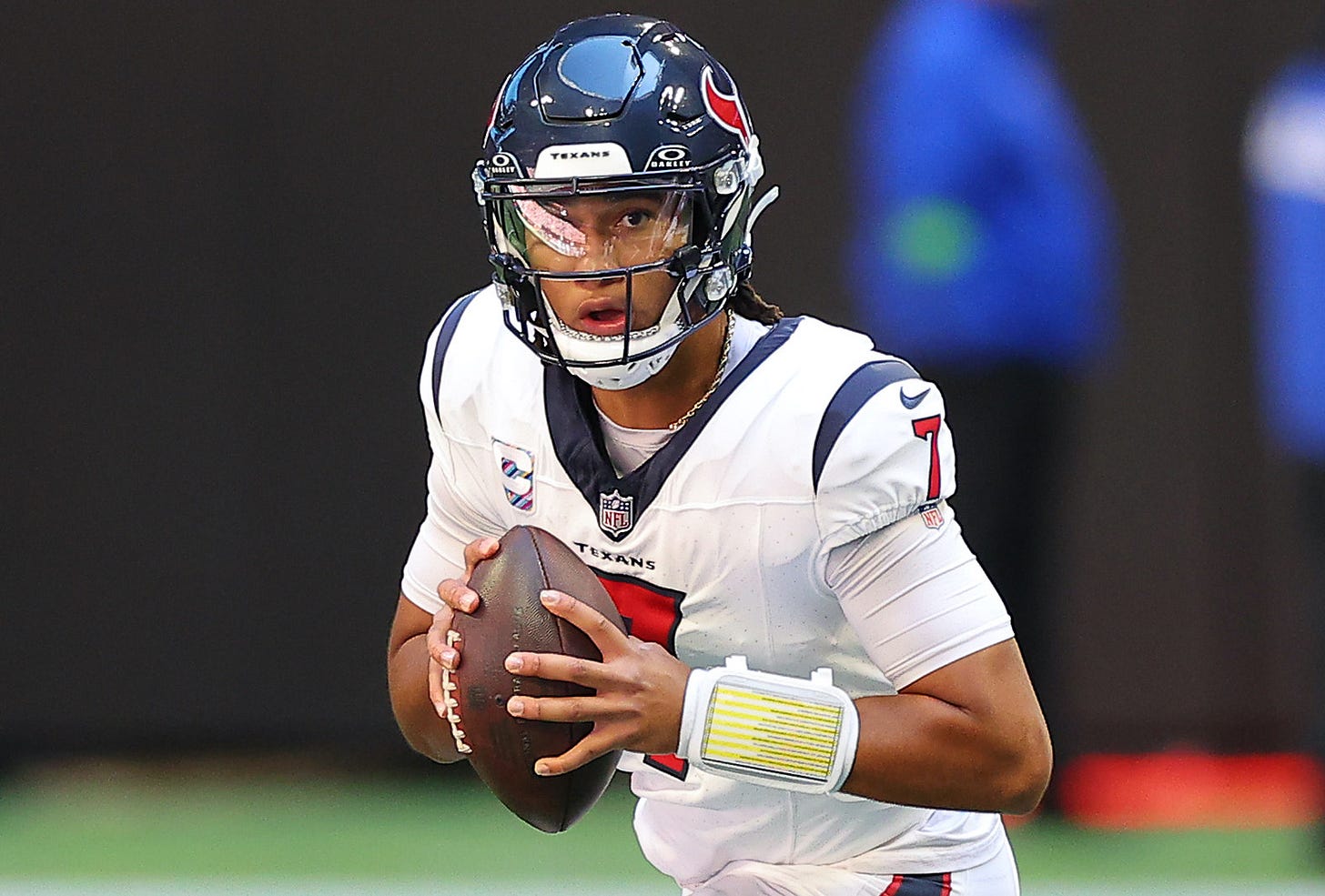 Greetings from Houston.
I've been spending this week around the suddenly-fascintating Texans for a few stories you'll see rolling out at Go Long over the coming weeks.
First up? A deep dive on the rookie quarterbacks taken 1-2-3 at the top of the 2023 NFL Draft: Bryce Young (Carolina), C.J. Stroud (Houston) and Anthony Richardson (Indianapolis). I've been chatting with sources in all three cities to track their progress. Hope should be in high supply but — as always — the key is everything all three franchises do next.
Stroud already looks special… but why? His OC explains in meticulous detail.
Young's case is more complicated than what meets the eye.
Richardson is a specimen we have not seen. He's also on IR.
The stakes are extremely high for all parties involved.
Subscribers: Be on the lookout for this story first thing Saturday AM.
Thanks, everyone.
We'll see you inside the Gameday Chat this Sunday: